Macario VITALIS et le restaureteur-mécène Camille RENAULT – Puteaux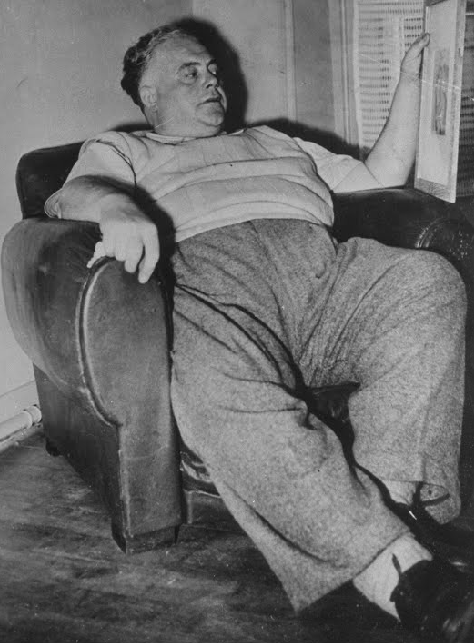 Camille RENAULT, known as "Big Boy" because of his extraordinary figure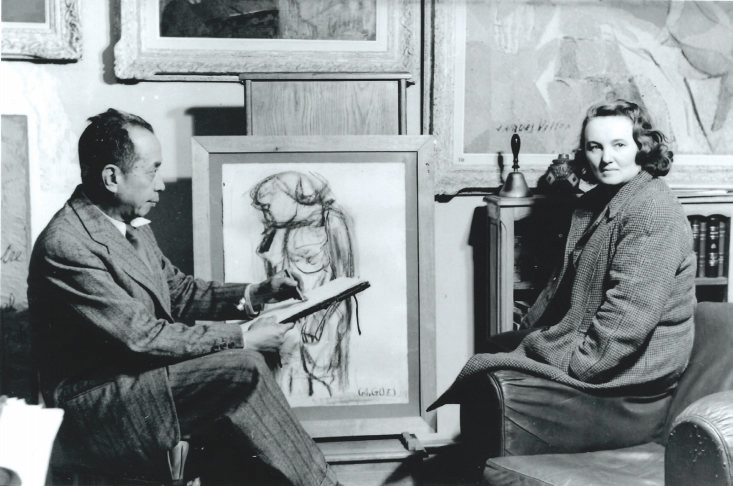 Macario VITALIS in his studio located above the restaurant "Big boy". Behind the model is the famous portrait of Camille RENAULT by Jacques VILLON

With the authorization of M. E. Ledoigt

The meeting between VITALIS and the restaurant owner and patron Camille RENAULT was fundamental in the life of VITALIS: he lived with the family of Camille RENAULT for nearly 20 years, staying in a maid's room above the restaurant in Puteaux. VITALIS had a studio there and exhibited his paintings in the restaurant that the artistic "tout Paris" frequented from 1925 to 1967.
The meeting between the two men took place around 1935-1936. VITALIS did not leave Puteaux until 1957, to settle in Plestin-les-Grèves. He will continue to frequent Camille RENAULT, exhibiting his paintings in Big boy's second restaurant "Le Bateau de pierre" in Broué (Eure-et-Loir) or in the gallery on the boulevard Haussmann.
This part of the site will be enriched as time goes by, in particular thanks to the collaboration of Camille RENAULT's grand nephew, Mr. Eric LEDOIGT.

Camille RENAULT talks about his encounter with VITALIS (interview published in 2007 in a bulletin of the Société Historique Artistique et Littéraire de Puteaux – SHALP)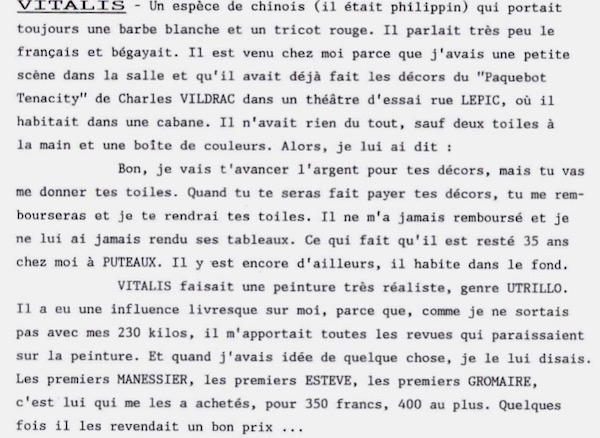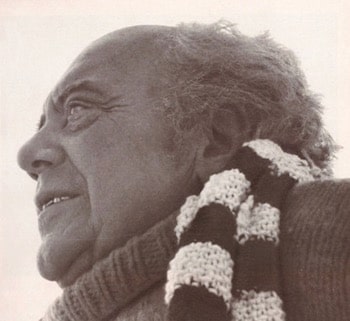 Camille RENAULT in 1968, at the age of 64